National Title Insurance
Our Nationwide Title Insurance Department can successfully handle transactions located outside New York State. We can facilitate a full range of out-of-state Residential and Commercial closings, whether it is a single property or a multi-state, multi-site project. We work directly with our underwriter's National Agency Services to partner in each state to get your transaction closed smoothly and swiftly.
NOTABLE DEALS
$ 22,000,000.00 acquisition of northern Manhattan (Harlem) multi-family apartment building
$ 34,000,000.00 construction loan conversion in Westchester County
$ 35,000,000.00 refinance of a commercial building located in the Bronx
$ 77,000,000.00 refinance of a multi-family portfolio located in the Bronx
OUR COMPANY
An industry icon…
That's what we are based on over 100 years of combined experience and the support of our underwriting experts: First American Title Insurance Company, Stewart Title Insurance Company, and Fidelity National Title. Working together with attorneys, owners, purchasers, and mortgage brokers since our inception in 1984, we have grown to become one of the leading and largest title agencies in Westchester County issuing over $1 billion dollars in title policies annually.
Through the leadership of Tricia Reyes, Senior Director, and Andrew H. Friedman Esq., Principal and Sr. Underwriting Counsel, we have leveraged their expertise and created long-standing relationships with attorneys, bankers, developers, mortgage brokers and owners that are bolstered by integrity and dependability. Additionally, we have maintained those relationships via exceptional, personal customer service. In an industry where premiums are consistent this really does make all the difference.
We are highly experienced in both residential and commercial real estate titles including apartment complexes, shopping centers, and office buildings, and conduct complex commercial transactions on a daily basis.
At Madison Abstract, a high percentage of our closings are done by our knowledgeable, in-house closers who are familiar with your file throughout the process. This allows us to complete the transfer or financing with efficiency and confidence.
Originally founded and located on Madison Avenue in Manhattan in 1984, the company relocated to southern Westchester County in 1987. Our expansion and relocation placed us in an optimal position to serve clients in the tri-state area. As members of American Land Title Association and New York State Land Title Association, we offer you quality title insurance, providing peace of mind.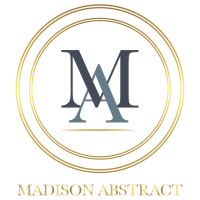 CONTACT US
Madison Abstract offers innovative and flexible underwriting via three nationally ranked underwriters: First American Title Insurance Company, Stewart Title Insurance Company, and Fidelity National Title Insurance Company, as well as rapid resolutions to a range of issues.
Madison Abstract
500 Summit Lake Drive Suite 150
Valhalla, NY 10595

Phone: (914) 725-7200 | Toll Free: (800) 553-4277 Local: (914) 725-7200 | Fax: (914) 725-7724
Email: info@madisonabstract.com